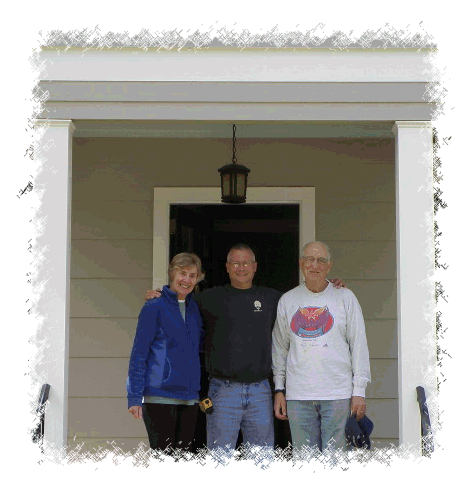 Jere Morehead
Byron Beam is an outstanding building contractor. He performed the project at my home in a first-class manner and exceeded my high expectations in every respect. He was very professional and courteous, and he stayed on schedule in completing the project in a timely manner. I will use Byron Beam again, and I am pleased to recommend him with enthusiasm.
Regina A. Smith, Ph. D.
We have always been pleased with the work of Beam and Associates, and have used them on several occasions for both simple and complex projects. The last project, a complete kitchen re-do, turned out wonderfully. We trust Byron to do a good job and to do it right and leave work sites neat. He is unfailingly polite and courteous, and is a true man of his word.
Weyman Johnson and Allison Forkner
We have been very pleased with the work of Beam and Associates. Two major additions to our home by Beam and Associates have enhanced the house architecturally and functionally. Byron and Chris and their team have planned and executed the work with attention to our wants and needs, with concern about cost and timelines, and with a high level of craftsmanship. We'd recommend Beam and Associates to any friend in need of an experienced and able builder.
Nancy and Don Walton
Beam and Associates completed a renovation on our home that included a master bedroom and bath, laundry, front porch, screened porch, roof, siding, breakfast room, garage, and kitchen. It was a large project that Byron and Chris finished on time for the price quoted without ever compromising on quality. They and their crew were always courteous and patient with us when we made changes to the project. They organized the work schedule to allow us to remain in the house during the majority of the renovation. We were quite impressed with their attention to detail in the quality of the material they used and in their workmanship. We will continue to use Byron and Chris on any future project we have. We highly recommend them to anyone wanting to start a small or large construction project on their home.
Paul and Suzanne Chambers
livingletters4.blogspot.com
Beam and Associates have completed several projects for us, at our home in Watkinsville.  The work ranged from simple remodeling to adding a very large addition last year.  Each time, Byron, Chris and the team were true to their word, listened and were constantly looking for ways to make things better and save us money. They ask questions to better understand what we think we want and frequently have suggestions that are better than what we asked for in the first place!  We've been pleased with their prices and the quality of their work. They've been extremely patient and accommodating as we changed plans and added items to the work. We highly recommend them as hard-working people of integrity with a commitment to quality.