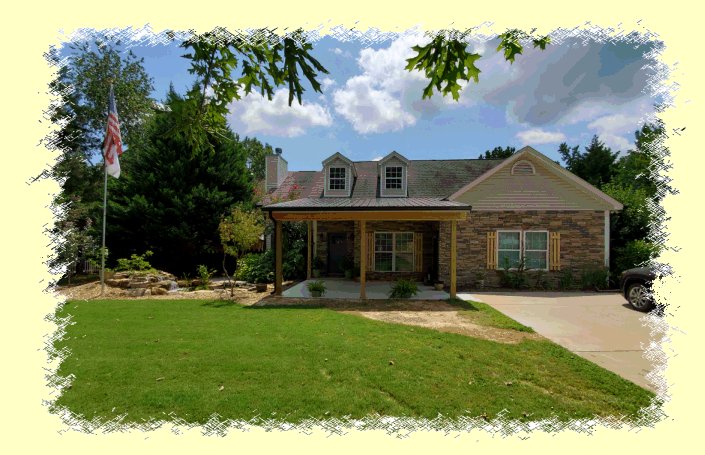 Beam & Associates, Inc. is a state-licensed, fully-insured, Georgia Corporation which has been in business in the Athens, GA area since 1994. Byron Beam was born and raised in Madison, Georgia, just south of Athens, and has been a Georgia resident his whole life. A veteran with state-side and overseas tours, he strives to help other veterans through employment or projects, and has extensive experience with handicapped-accessible renovations. He also works with local organizations to mentor men who are struggling in various areas of life, has helped on numerous Habitat houses, supports and works with The Bigger Vision homeless shelter, The Sparrows Nest, and numerous other charitable organizations. He has traveled extensively overseas, and has worked on many projects such as orphanages, children's homes, schools, churches, infrastructure projects, and much more in over 20 different countries. A portion of all proceeds goes to help the less fortunate, both locally and overseas. Byron's motto is to "Give a hand-up, not a hand-out, preserving honor and dignity for those in need."
We have carefully established long-term relationships with architects, attorneys, engineers, real estate professionals, and many other companies and individuals who are specialists in their fields. With this vast reservoir of knowledge behind us, we can answer almost any question from financing to design, and from re-sale values to legal issues, as well as help with specific product design/use information for unusual or unique applications. We specialize in remodeling and additions whether that is replacing a door, windows, or upgrading your bathrooms or kitchen. We have finished out countless basements, and are well-versed in the ground-to-roof load paths, and work hand-in-hand with engineers to ensure that moving walls in the basement won't cause catastrophic structural problems down the road. We have built hundreds of patios, decks, screened porches, sunrooms, and other similar outdoor spaces. We also work with the leading asbestos and lead abatement companies in the Athens area to ensure your job is as protected and contained as possible. In addition to all of the above, we also offer design consulting and product selection assistance to help you from start to finish throughout your project, whether large or small.
We seek to provide a high level of service and timely completion by limiting the number of jobs we undertake at any given point. Our jobs are completed, on average, 25 to 50 percent faster than most contractors, and seldom go over budget. While the majority of our work is turn-key, we will also work with the homeowner if they choose to do portions of the work themselves, and we do innumerable minor repair and maintenance jobs by the hour. Byron was one of the very first contractors to be licensed in the state of Georgia, and he or the project foreman are usually on-site every day. Everything we do is quality based, from the materials we select, to our attention to detail. We strive to do things right the first time, and we stand behind our work by offering a two-year or longer warranty.
As members of AAHBA (Athens Area Home Builders Association) and the Chamber of Commerce, we participate in SBCCI (Southern Builders Code Council, Inc.), IIC (International Code Council), and other construction and code-based organizations on the federal, state, and local levels. We strive to stay on the leading edge of updated codes, and new and innovative products and procedures, ensuring the best, safest, and most efficient work possible.
Thank you for taking the time to view our website. If you have any questions not answered here, please feel free to send us an email or give us a call. You can view more pictures, and get more information on our Facebook page.
Beam & Associates: Building Dreams
Superior service, quality products, timely completion.
Byron Beam
(706) 207-6650
[email protected]