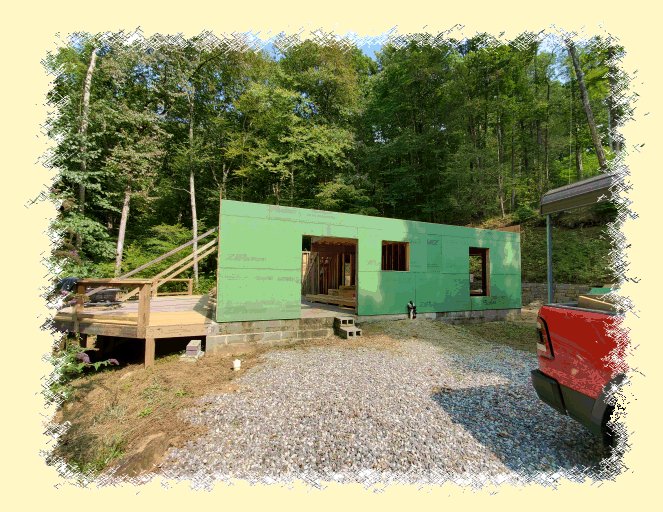 This is a lot of information, but it is vitally important for you to know before collecting bids!!
In these uncertain times, obtaining estimates can be a daunting task! It is important, however, to get at least three estimates to give yourself a fair evaluation of the costs of your project. This protects you and your contractor from unreasonable expectations. If one price is way too high or way too low, either the scope of work is different, the quality of materials/work is very different, or something deceptive is going on. Most licensed, insured contractors will be within 10 to 15% of each other.
One area in which a lot of difference can occur is in the "allowances." Allowances are monies built into the bid that are to be used for specific things. For example, in a bathroom quote you should have an allowance for a toilet, cabinet, counter, sink, faucet, mirror, vanity light, tile, shower valve/trim, shower glass, and possibly more. Require ALL bids to have the allowances line-itemed to enable you to compare equally. If one contractor gives you $10,000 in total allowances on a $40,000 bid while another gives you $6000 in allowances on a $37,000 bid, the $37,000 bid is more expensive. It is important to know that all un-used allowance money is the homeowner's, not the contractors! If you only spend $8000 of a $10,000 allowance package, your final bill should be $2000 less. If you spend over $10,000, your bill will include the difference. It is important to ensure your contractor has given you fair and reasonable allowances, or else you will incur additional charges and costs throughout the project. Some contractors give low allowances to make their bids seem cheaper, knowing that you won't be able to find anything decent in that price range, allowing them to charge you extra throughout the project. Contractors with low allowances will usually not put the allowance amounts in their bids!
It is important to know that the contractor you hire is truly state-licensed. You can visit the Secretary of State's website and do a search for the company or the individual (https://verify.sos.ga.gov/verification/Search.aspx). A few tricks to know: under "Profession," it will be "Residential/General Contractor." Under "License Type," they may pull up under "Qualifying Agent" rather than "Individual" if they are the main license for their business. You may have to search a couple of categories to find them. This website is also the place to file complaints IF you have had a bad experience, have diligently sought remediation, and haven't reached a satisfactory conclusion. This allows potential customers the ability to look up a contractor and see how many complaints have been filed, and if they have been resolved. Any legitimate contractor will work with you as much as possible to resolve any conflicts.
It is also state-required that ALL contractors have Workers' Compensation and Liability Insurance. In Georgia, most businesses with fewer than three unrelated employees do not have to have Workers' Comp, but in order to hold a valid Contractor's License, an individual or company MUST have Workers' Comp. You can verify if they have a Workers' Comp policy by going to https://www.ewccv.com/cvs/search?ref=https://www.google.com/ and searching for the individual or business name. This only verifies if they have insurance on the day that you search, but it is the place to start. Whomever you hire should also have their agent email you directly a Certificate of Insurance (COI) showing all of their coverages (liability, vehicle, Workers' Comp, etc.) with your name and address printed in the bottom corner. This requires the insurance company to notify you if ANY changes are made to those policies within 30 days of the date of that COI.
Another common mistake is changing the scope of work from one estimate to another. You may meet with the first contractor who gives you some good ideas and suggested changes, so you then include those changes with the other ones. But if you come up with changes on the last contractor you meet with, you should contact the previous contractors and give them the same information for their quotes. If you don't do this, you will not be able to compare "apples to apples" when you receive the quotes, and the resulting bids may be substantially different.
These are just a few tips to ensure you are hiring a licensed, insured, reputable contractor, and are obtaining quotes that are as close to identical as possible. We are always available to go over our quote, and explain anything that is not clear or seems to be missing. We are happy to help you compare quotes, assuming you block out the name and amount. Not knowing who the competitive quotes are from, or for how much, allows us to eliminate as much bias as possible from the comparison. Our desire is that you are able to make an educated decision on which contractor to use – even if that is not us – so that your project is completed with quality, the way you want, within a reasonable budget, and in a fair timeframe.
Give us a call to get started: 706.207.6650

Everything we do is quality based, from the materials we select, to our attention to detail. We strive to do things right the first time, and we stand behind our work by offering a two-year or longer warranty.

Our jobs are completed, on average, 25 to 50 percent faster than most contractors, and seldom go over budget unless upgrades are requested.

We seek to provide a high level of service and timely completion by limiting the number of jobs we undertake at any given point. Byron is a state-licensed contractor and he or the project foreman are usually on-site every day.